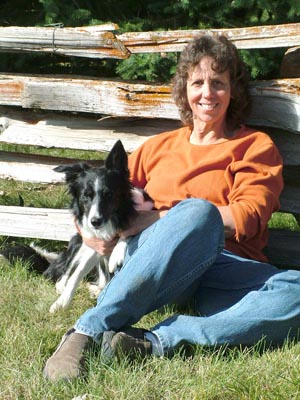 Maxine Schvaneveldt, owner of Chakula Stock Dogs, has been raising and training Australian Shepherds and Border Collies for over 20 years. She and her dogs have won numerous awards and competitions both locally and nationally.

Maxine is also a qualified trial judge and has judged trials in the US, Sweden and Germany. In addition to judging, she holds training seminars in the finer points of handling top-notch working stock dogs.

Her kennels and base of operations are in Eagle, Idaho, just outside Boise.

To contact Maxine.